Finally, user-friendly procurement software.
Champion supplier and vendor relationships, gain complete spend visibility, and automate repetitive tasks across the P2P process.
Make procurement effortless.
PairSoft's P2P automation solutions make the procurement process painless. Overlaid in your current ERP, it's quick to deploy and easy to navigate.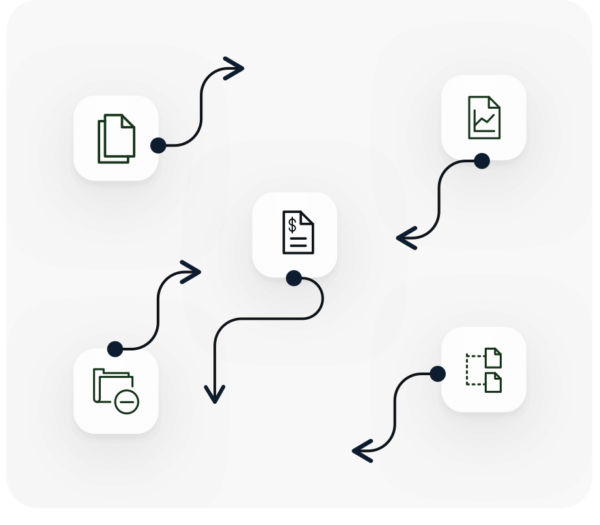 Without PairSoft:
Fragmented spend management
Time-consuming manual data entry
Missed inventory discounts and payments
Unorganized approval process
Hidden financial data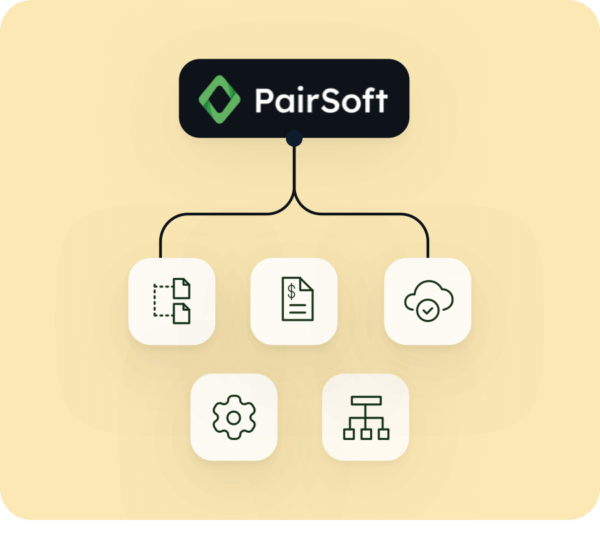 With Pairsoft:
360° spend insight across categories
Automated invoice processing and validation
Real-time vendor and supplier communication
Streamlined approval routing and compliance assurance
Advanced data retrieval and tracking
Get a PairSoft demo.
Please complete the form to get a live demo. We'll tailor the demo to your needs and answer all of your questions.
Get A Demo
Supercharge your procurement process.
Procurement automation delivers 21% lower labor costs
and 29% fewer full-time equivalent staff.
-The Hackett Group
Case Study
Cleveland Cavaliers find a game-winning solution in PairSoft.
The Cavaliers Operating Company had almost no visibility into their procurement cycle and was performing manual data entry in multiple systems. Their choice to put everything in one place with PairSoft led to unparalleled project management and airtight workflows across the organization.
What is procurement software?
Procurement software is a digital solution for organizations to automate the process of purchasing materials, maintaining inventory, and managing vendor relationships. This purchasing software can generate purchase orders, streamline the online ordering process, and pay bills electronically. Procurement software also provides organizations with a set of tools to support the acquisition of goods and services more efficiently while automating the organizational purchasing functions. 
How to automate processes with procurement software?
Procurement software helps streamline and automate processes within your inventory management, supplier and vendor management, purchasing, receiving, and payments departments. It improves consistency and increases efficiency across the organization to assist managers in making decisions to control spending, reduce the number of approvals, and simplify receiving and invoicing. Increase profitability, improve approval workflow, and leverage scalable e-procurement software that offers next-level cost savings. What's more, three-way matching is central to this digitized solution for tedious accounts payable tasks.